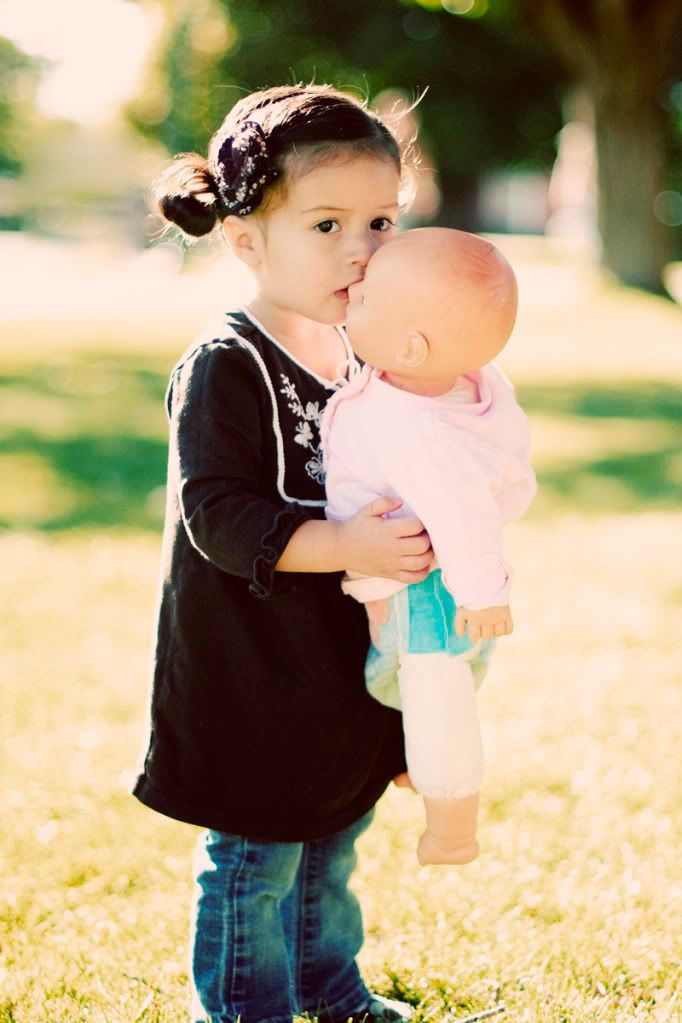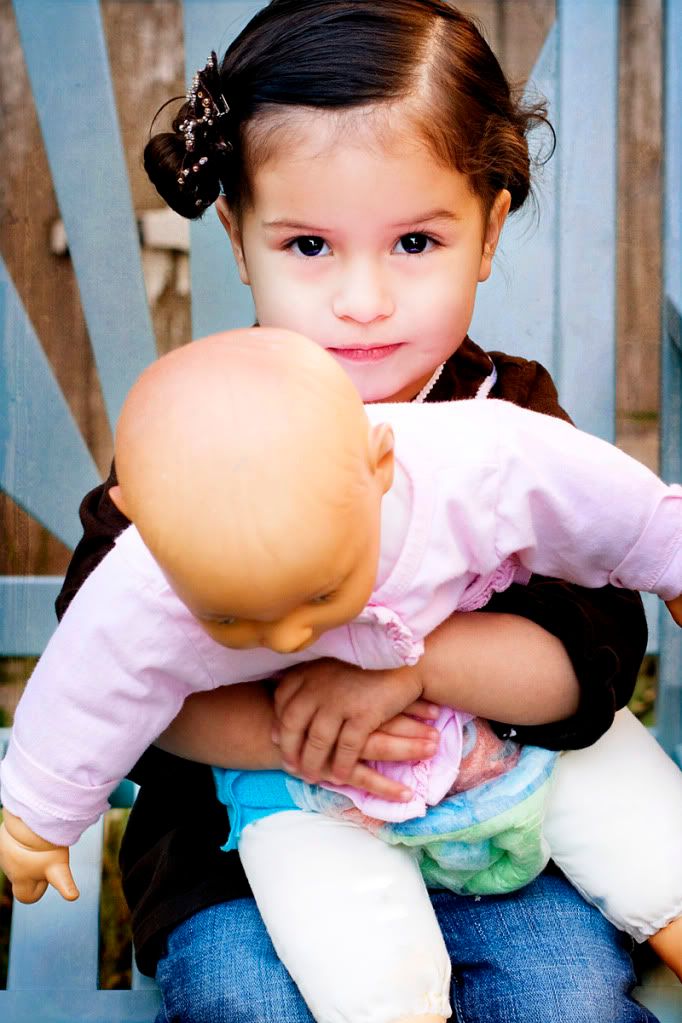 You would think that a house with 4 girls would have baby dolls strewn about all over the place. Wouldn't you???
Well not the case here. At least not until little miss Ava came along with her tender little heart and obsessive personality. Her baby doll, who's name is yet to be determined, goes with her at all times. And if she doesn't go with her, we are in big trouble.
Her birthday is at the end of the month and it is taking every ounce of strength that I have to not cave and give her the new baby doll set with the stroller, swing and bed, that I bought last week, right NOW! I can't wait! And maybe I won't wait...she doesn't know that she's supposed to get something for her birthday right? We'll see how the next couple of weeks go...